From August 31, 2018 to September 2, 2018, sponsored by gua-cpam, urology branch of China medical care international exchange association, urology branch of an Wikkon medical association, organized by urology department of the first affiliated hospital of the university of health sciences, urology department of the first hospital of Peking University, male department center of the first hospital of Peking University, TAU magazine. Co-organized by Shanghai wanyi exhibition management co., LTD., "Chinese urogenital medicine BBS 2018 and Great Wall international urology conversion medicine BBS 2018 (gu-hmf2018 &GITAU2018) an Wikkon provincial medical association urology surgery annual conference" was successfully held in hefei fengda international hotel.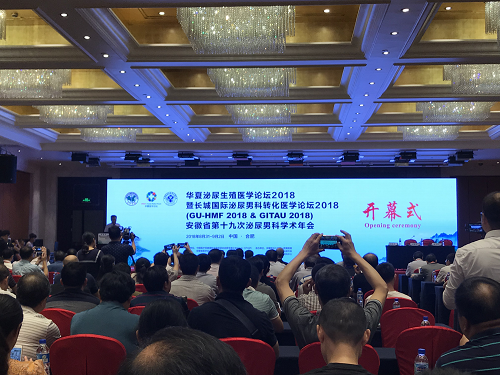 (opening ceremony)
(address by professor sung chung cheng, President of gu-hmf2018 &GITAU2018)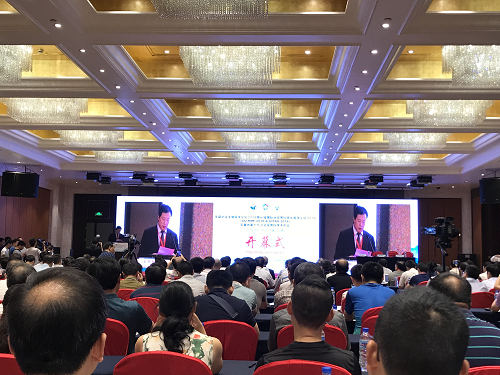 (speech by professor leung chao-chao, executive chairman of gu-hmf2018 &GITAU2018)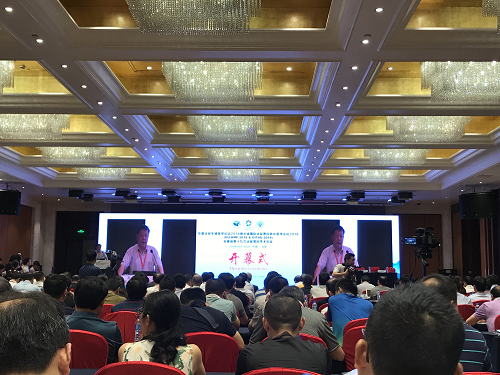 (welcome speech by professor lu zhaofeng)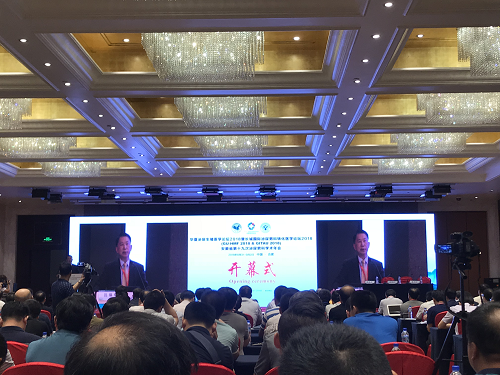 (welcoming speech by professor lu futai)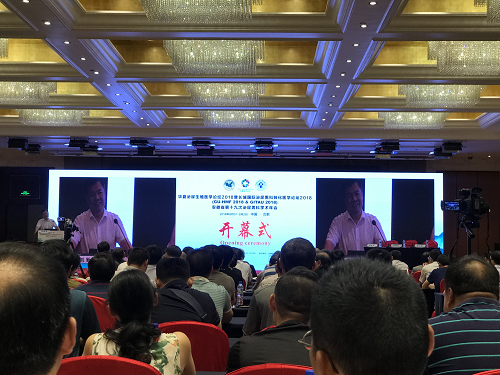 (welcome speech by professor liu xinmin)
(welcome speech by academician guo yinglu, Chinese engineering academician, head of Chinese urology and andrology department)

The theme of this year's BBS is "standardizing the treatment of urogenital diseases and effectively improving human health and longevity". The academic committee of this conference will invite international and domestic famous urogenital field to teach new progress and new technologies in this field. Academic exchange will be conducted through conference lectures, special lectures and surgical presentations. The meeting purpose is to through the domestic and international academic conferences, urogenital field to provide basic and clinical workers about the new knowledge and new technology of urogenital communication platform, discusses the concept of modern medicine and translational medicine for urinary reproductive basic and clinical science research to expand new ideas and new methods, improve the diagnosis and treatment of urogenital, improve the patient's sexual and reproductive health, longevity make greater contributions to human health.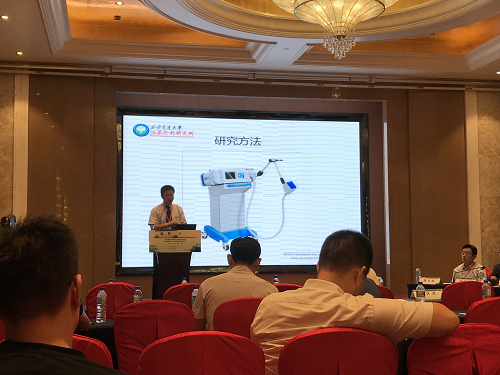 Professor Yang Lin from the first affiliated hospital of xi 'an jiaotong university made a report entitled "the experience sharing of shock wave therapy ED"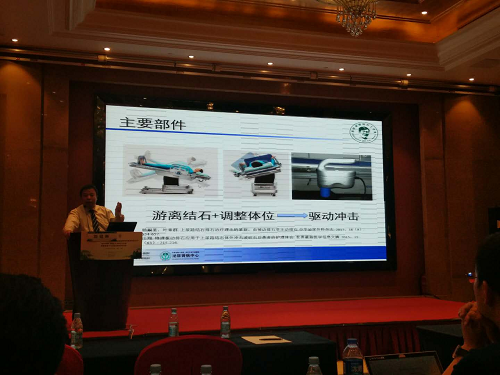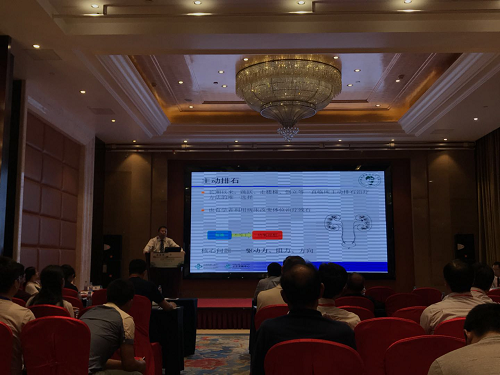 Professor liu guanlin of ningbo first hospital made a report titled "preliminary exploration of integrated treatment mode of gravel, lithoclast and stone prevention in the age of minimally invasive treatment"
Wikkon is a leading urological equipment supplier in China. Since its establishment in 1996, Wikkon has been engaged in the development and manufacture of urological equipment, including extracorporeal shock wave lithotripsy treatment series (ESWL), extracorporeal vibration lithotripsy bed, and urological treatment and treatment bed series (UROT). The company's product sales and market share have been the leading position in the domestic medical stone crushing machine industry for many years, and its product sales have expanded to more than 30 countries and regions in the world, and the cumulative installed capacity of shock treatment equipment in the world has exceeded 5,000.

Wikkon company is one of the first batch of national high-tech enterprises recognized by the Chinese government. Over the past 20 years, the company has overcome a number of difficult problems in the field of extracorporeal shock wave lithotripsy and obtained a number of proprietary or patented technologies, and is in the leading level in the field of low energy lithotripsy, electromagnetic wave lithotripsy and shockwave pain treatment technology. In addition, the company has always paid attention to the control of product quality, and is one of the first enterprises in the medical device industry to pass the IS9001 international quality system certification and the European Union CE certification. Approved in 2015 to set up the shenzhen medical engineering laboratory, high intensity focused medical high-energy focused on the basis of clinical application of noninvasive treatment technology research and related equipment research and development, efforts to build a shenzhen and even the national important high noninvasive medical treatment technology research and development platform, promote the development of China's high-end medical equipment manufacturing.
The company is headquartered in shenzhen and has offices in Beijing, guangzhou, Shanghai and other key regional centers. At the same time, the company has established the largest after-sales service team in the industry, providing customers with timely and thoughtful installation, training and maintenance services.
At this meeting, gua-cpam, the Chinese medical association, awarded shenzhen Wikkon medical equipment co., LTD as the enterprise director unit. Chen Ming, chairman of Wikkon company, poses with professor xin zhong cheng and professor liu jihong.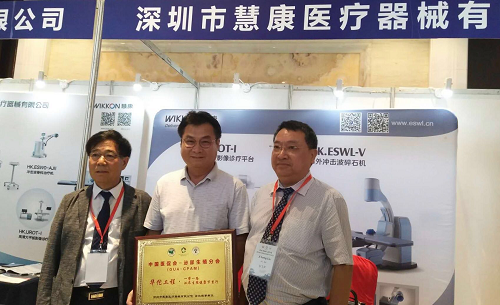 (left) professor xin zhong cheng poses for a photo with Wikkon company chairman Chen Ming (middle) and professor liu jihong (right)